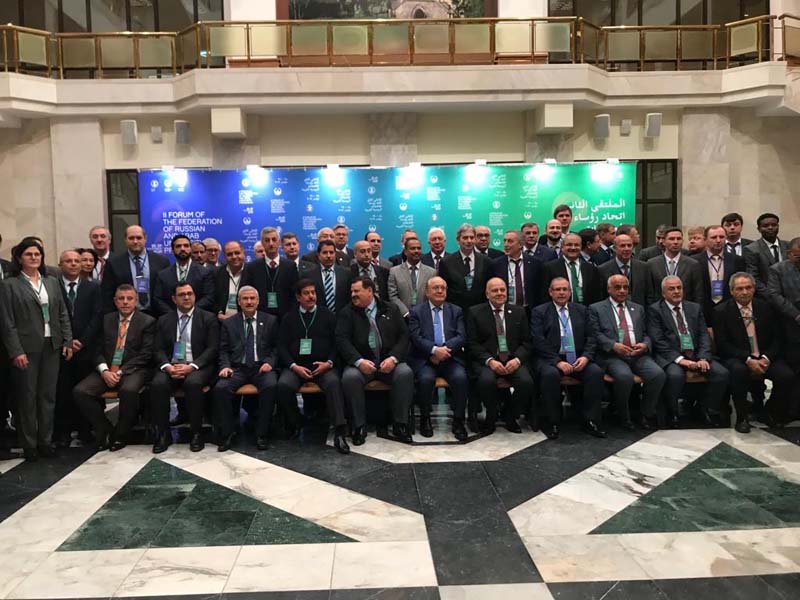 Moscow | Al-Quds University signed an agreement for academic and research cooperation with Lomonosov Moscow State University.
Signed in Moscow by AQU's Vice President Dr. Mu'tasem Hamdan, the agreement provides for joint cooperation in the areas of Science and Humanities, including research projects, academic and experience exchanges, and joint programs.
Dr. Hamdan met with the President of Lomonosov Moscow State University, Professor Victor Sadovnichiy, on the sidelines of the Second Forum of Arab and Russian Universities Federation which was held in the Russian Capital of Moscow that saw the participation of over 40 university presidents and representatives from 16 Arab countries and several Russian universities.
During his visit to Moscow, Dr. Hamdan also met the Vice President of the Financial University, in Moscow, Professor Andrei Reimenstov, and they agreed on future discussions of the possibility of signing agreement for joint cooperation in Economics and Finance.
Lomonosov Moscow State University was founded in 1755. It one of the oldest and most prestigious Russian universities. The university houses 40 faculties and 15 research institutes.
Al-Quds University maintains a wide range of academic and research cooperation with several high ranking universities and research institutes on all five continents. These partnerships are intended to develop the university's academic programs and research projects and offer numerous opportunities for exchanges to its faculty, researchers, and students.