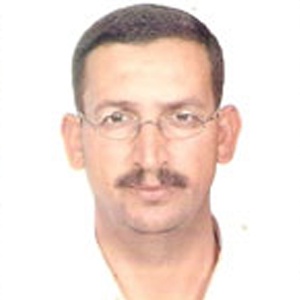 Ibrahim Abu Aemar
Associate Professor
Assistant professor of Archaeology, educated at Granada University, Spain; ALQUDS University, Palestine; and Alexandria University, Egypt. Fellow of the Albright Institute of archaeological research in Jerusalem
Research interest
▪ The art and architecture in the Classic period.
▪ The archaeology of Islamic period.
▪ Islamic art in Spain.
▪ Islamic garden.
▪ The Palestinian Culture Heritage.
Publication
Recent article
1- Abu Aemar, I, (2020), "Khirbet Beit Ta'mar: An Archaeological, Historical and Architectural Study". Oussour Al-Jadida Revue, Vol. 10, Issue 3, Algeria.
2- Abu Aemar, I. (2020) "Islamic Gardens: The Model of Alhambra Gardens in Granada", International Conference about the Islamic Civilization in Al-Andalus, part II, Architecture, Art and Science. Pp.1-17.
3- Abu Aemar, I, (2018). Archaeological excavations at khirbet Bait Bassa, Palestine, Near Eastern Archaeology 81. 4. Pp. 250-258.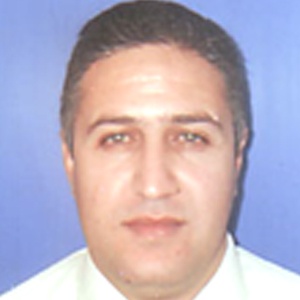 Mohammad AL Khatib
Associate Professor
Associate Professor of Urban Geography and Urban Planning, he holds a PhD from the Arab Republic of Egypt in 2009, and master's degree in urban and regional planning in 2004, and a bachelor's degree in geography and city studies in 2000, He worked as a full-time faculty member in the Department of Geography and Urban Studies – College of Arts from 1-10-2004, he held administrative positions, including: Academic Assistant to the Dean of the College of Arts for three years, and he also held the position of Head of the Department of Geography and City Studies for three terms. He has participated in several scientific conferences and symposia in his field of specialization, He has several published scientific papers, His scientific interests are concentrated in: urban studies such as urbanization and urban development in cities, urban dominance, visual pollution in cities and other related issues, urban housing, He has scientific and academic contributions and contributions represented in his work as an arbitrator in several refereed scientific journals, He has supervised a number of master's theses within the master's program in geography and regional planning, and is an external examiner in master's programs at the level of Palestine.
Abdalla Owais
Associate Professor
Ph. D. (Summa cum Laude) in engineering sciences, city and regional planning from the Technical University of Berlin, Germany in 1998. Assistant professor in the Department of geography and city studies at Al Quds University since 2008, he is a member of several committees in the Faculty of Arts, Bard College and the Faculty of Earth and Environmental Sciences.
He also supervised and participated in the preparation and conduct of research in the city of Jerusalem, in the field of alternative energy and seawater desalination and in Environmental Sciences. He published several geopolitical studies and research on the city of Jerusalem, as well as geomorphological and other research related to City Planning and the urban environment in scientific journals, and discovered the first evidence of herbivorous dinosaurs in Palestine.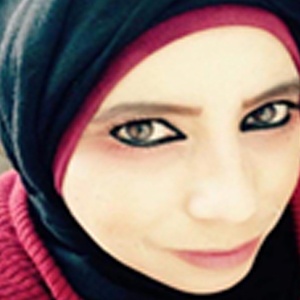 Fatima Al-Khatib
lecturer
A teacher of Natural Geography and Climate in the Department of Geography and City Studies in the College of Arts, specializing in Applied Climate, I was appointed as a full-time faculty member in the Department of Geography and Urban Studies – College of Arts from 1-9-2004, where I was appointed as a research and teaching assistant for a period of three Years, then joined a master's program in geography at An-Najah National University and obtained a master's degree in physical geography (specializing in applied climate), after which I was promoted to a professor in the Department of Geography and City Studies in 2008. I also participated in many committees at the level of the Faculty of Arts, and contributed In developing the study plan for the Department of Geography and also contributed to the development of some courses in the department.
She holds a bachelor's degree in geography from Al-Quds University in 2003 and a master's degree in physical geography from An-Najah National University, specializing in applied climate in 2008.
The courses I teach: climate principles, physical geography, nature and environment of Palestine, geomorphology, geography of the Arab world geography, quantitative geography.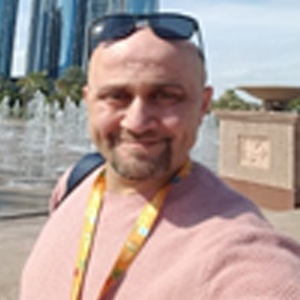 ProGRANT proposal writing courses in the Middle East. He is an urban planner with Ph.D. in Urban and Regional Planning. Currently he is a lecturer
and researcher at Al-Quds University, Palestine. His Academic, Research and Development interests focus on Geographical Technologies, Urban and Regional Planning, Land Use Land Cover Modelling, Urban Agriculture Development, GIS & Remote Sensing Applications in spatial studies, Public Services Planning, GIS for Heath, Spatial Analysis, Sustainability Development, Sustainable Development Goals (SDGs). Environmental Policy and Planning Process, Public Participation, GIS, and Planning Education. Logical Thinking, Spatial Thinking, Innovation teaching and research methods in Higher Education, Strategic Planning for higher education, and Development. Also, as a Principal Investigator (PI), he led several research projects in strategic planning, urban development, higher education, urban agriculture development, and geopolitical studies. As a practitioner, Samer worked as a consultant and expert with several governmental and non-governmental organizations in urban development and scientific research issues such as the Ministry of Local Government, GIZ, UN-Habitat, and DAAD. His greatest passion is in life is using his knowledge and practices on how to benefit other people and organizations.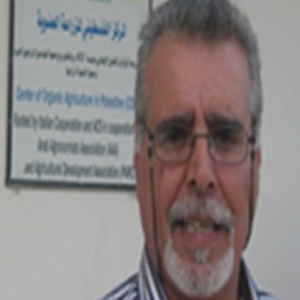 RESEARCH AREAS
• Water scarcity and development in dry and semi dray areas ( Jordan valley )
• Supervision and examiner:
• 1. External examiner of PhD theses entitled "Changing urban land use pattern in Cochin development authority area", Mysore University- India, June 2006
• 2. External examiner of many M.A. theses in Geography for the Department of Geography at Al-Najah University and examiner in the Institute of sustainable development in AlQuds University.
• Supervisor of many M.A. theses in Sustainable development at Al-Quds University
National and International working experience:
February 2019 Brazil, University of Sao Paulo, Faulty of Philosophy and Literature, Summer School, Teaching the course entitled The Middle East and the Water Question.
Sep.2006-July 2007 USA, Visiting Scholar, University of Michigan, Dearborn,
2014- 2015 Chair of strategic planning team on behalf of Al-Uja municipality and in cooperation with the Municipalities Development and Lending Fund of the PNA.
April 2006 – Present Member of the National Geographical Names Committee, Ministry of Planning (Palestinian National Authority)
July 2004-2005 Team Member, National Palestinian Team working on Preparation
Of the Regional Urban Sector Profile Study (RUSPS) in Palestine,
A project managed by UN-Habitat
May 2005-Jne 2005 Trainer of UN-Habitat Programme on leadership and
Management skills for Palestinian Mayors,
Selected Publications:
Freijat F., and Others, Atlas of Palestine, Palestinian National Committee for Geographic Names, Ministry of local governorate< Ramallah, 2017
Freijat F., and Others, Poor And Happy , Challenges of Rural Development in Selected Regions in the World, University of Warsaw , Institute of Geography and Regional Studies, Dec. 2013
Freijat Fayez, Housing Conditions in the Occupied Palestinian Territories, Palestinian Central Bureau of Statistics, Dissemination and Analysis of Census Findings, 2010 Rammallah.Freijat F., Politics, Livelihood, Poverty, Housing and Ways Out, Al-Auja Village as a case study, Urbanistica pvs, University of Rome, Italy, May. 2010.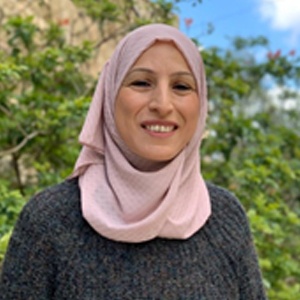 is a faculty member of the Language Center. She has an MA in Teaching English as a Foreign Language from Al-Quds University and a BA in English from Bethlehem University. She is currently a postgraduate student at Tel-Aviv University in the department of English and American Literature. Her research interests include Orientalism, Lacanian analysis, Human rights in American literature, and postcolonial literature in the Arab world after 9/11.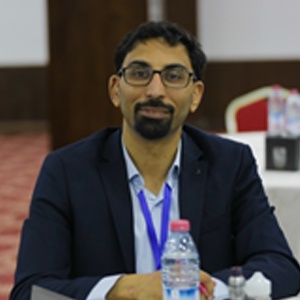 is an instructor at the Language Center at al-Quds University. He began his education career as an English language teacher in 2014. He holds a Bachelor's Degree in English Literature and Language from Birzeit University (2012) and a Master's Degree in English Literature from the University of Jordan (2017). His research interests in the field Teaching English as a Second Language (TESOL) are in the following areas: "the impact of the virtual classroom on SLA", "narrative and identity in language learning", "performance-based learning and assessment", and "task-based learning".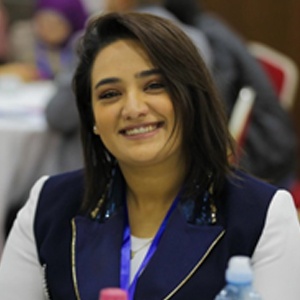 is currently a research and teaching assistant at Al-Quds University's Languages Center. She earned her B.A in English Language and Literature from Al-Quds University. Furthermore, she is currently studying for her Master's Degree in Arts of Teaching English Language at Al-Quds Bard College. Azhar's recent educational research has focused on the development of higher order thinking skills for teaching English as a second language by using the flipped classroom strategy trends in education. She is particularly interested in the philosophies of education and educational development, cross-cultural educational management, and leadership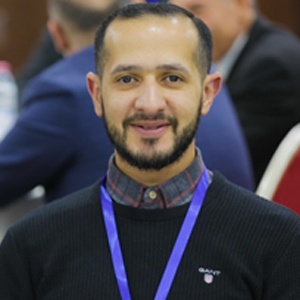 is a lecturer of English as a foreign language (EFL) at his Alma Mater, AQU, who believes in the power of language and can use it to inspire and facilitate high quality learning through enticing and effective teaching techniques. A holder of a PGdip in Literature and Philosophy from the University of Sussex (2018) through the HESPAL scheme, an MA in European Studies from the Heinrich Heine University Düsseldorf (2014) and a BA of English Language and Literature from Al-Quds University.
PCELT-certified (Professional Certificate in English Language Teaching), A HESPAL awardee and Steering Committee Member of PELTA's Jerusalem Chapter (Palestinian English Language Teacher's Association).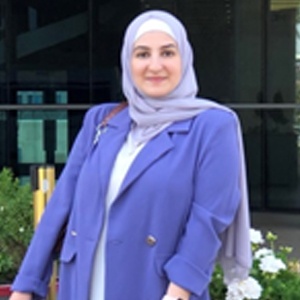 is a research and teaching assistant at Al-Quds University's languages Center since 2018. She earned her Bachelor's degree in English language and literature from Al-Quds University. Then, she has earned her Master's degree of Arts in Teaching from Bard College and Al-Quds University. Her research focuses on how brainstorming and concept mapping as writing strategies influence students' writing skills. Her research claims that mind mapping strategy has the potential to improve students' writing performance. Her goal is to investigate the influence of applying map concept on improving students' writing skills and finding out if there are any significant differences in the learner's performance in writing due to the influence of applying map concept on improving students' writing skills. Her interests focus on helping students to develop their skills in writing and communication. In addition, she focuses on providing teaching methods to her faculty.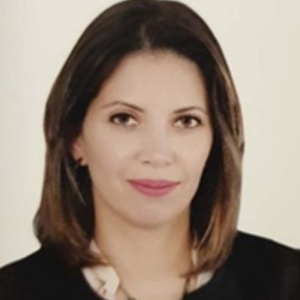 is an assistant professor at the Language Centre. She has a PhD in Methods of English Language Teaching from Amman/ Jordan. She contributed in many national and international conferences and symposiums related to English language teaching and learning where she presented many research papers. Among these are the 1st and 2nd National Symposium of Quality of Teaching which were held at Birzeit University (2008 & 2009) and the 3rd International Conference entitled "Teaching material and its contribution to educational practice", which was held at Hertfordshire University, Athens, Greece (2009), where she presented a study entitled "The employment of music and songs in teaching English language" which was published in the scientific journal of  this conference. Also, she has contributions in many training courses and workshops with the AMIDEAST, Birzeit University, Al Quds University and many other institutions. Some of these are a "Workshop of Excellence in Teaching", AMIDEAST (2008) and a training course of "Professional Certificate of English Language Teaching (PCELT)", AMIDEAST (2017). She obtained the Erasmus+ Scholarship by International Credit Mobility programme of the European Union at Universidade Nova de Lisboa, Portugal (2019).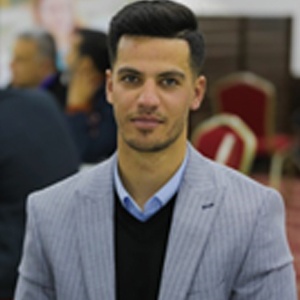 is an English instructor and translator at al-Quds University. Mr. Ihshaish specializes in translating and interpreting _ English/Arabic. Mr. Ihshaish has received his BA of English literature from Hebron University in 2017, his Professional Diploma of Professional Education/ Teaching Methods from al-Quds Open University in 2018 and his Masters of Translation and Interpreting from al-Quds University in 2021.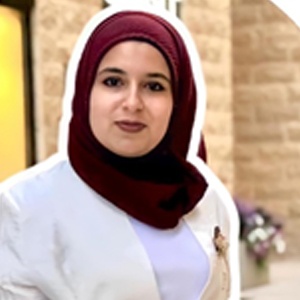 is a research and assistant teacher with four years of experience in teaching English Language skills at Al-Quds University's Languages Center. She finds passion in sharing not just English with her students, but the story of language as a whole. She works together with her students to uncover and address their individual needs, strengths and areas of desire, all based around the main goal of language: the ability to effectively express oneself and communicate with others. Omayma's Master's research at al-Quds BARD College has focused on the impact of using peer feedback strategy on students' writings.