Prof. Dr. Imad Abu Kishek
President of Al-Quds University
AQU is a distinguished transdisciplinary academic and research institution dedicated to providing students with an engaging learning environment and a supportive campus culture. Since AQU was established in 1977, it remains the only Arab university in the City of Jerusalem. We at AQU are honored to see you joining our academic family!
As a thriving academic center, our university offers top-quality education. Our fifteen faculties cover a broad range of disciplines, from medicine and health sciences to arts and humanities. Within these faculties, AQU offers 55 undergraduate degrees and 45 graduate degrees.. With the diversity of its academic programs, AQU offers something for everyone. More than 12,000 students are currently enrolled at AQU, 55% of whom are female.
Studying at AQU means learning from the best. We have over 700 faculty members who are experts in their fields, international partnerships with American and European universities, and affiliations with over 30 institutes. Additionally, we are engaged in innovative and groundbreaking research worldwide.
At AQU, we believe that education should be attainable for everyone. Therefore, we maintain the largest financial aid program among Palestinian universities and our Students Financial Aid Unit offers the best grants and scholarships in the West Bank. We also strive to serve the local community in every way possible. AQU provides higher education as well as community services within the Jerusalem area and the neighboring towns, villages, and refugee camps in the West Bank.
Here at AQU, we are devoted to your success. Our facilities and resources for teaching, research, sports, and recreational activities are among the best. All facilities and centers are equipped with the most advanced technological means of education and recreation, creating the proper environment for students and staff to excel in their work.
At AQU, we accompany you in your journey to grow and expand your knowledge and skills through new ideas and experiences, hoping that together, we can fulfill our mission and make a difference by creating a new learning environment, a stronger community, and a better society.
Prof. Imad Abu Kishek
President of Al Quds University
Dr. Imad Abu Kishek is the 4th President of Al-Quds University (AQU) and a Professor of Public Policy. He was elected President of AQU in 2014. Previously, Professor Abu Kishek was a member of AQU's senior leadership since 1999, serving as the Vice President for Administrative and Financial Affairs (1999-2011), and as the University's Executive Vice President (2011 – 2014).
Under Professor Abu Kishek's leadership, AQU saw the introduction of several academic programs that remain unique to the entire Middle East region. He also led the expansion of the University's campus within and around the Old City of Jerusalem, in addition to the establishment of several successful programs that seek, inter alia, to align the learning outcomes with the needs of the society. Professor Abu Kishek is also leading several initiatives that seek to foster an ecosystem conducive for social innovation and entrepreneurship among AQU students and the Palestinian youth more broadly. The Al-Quds Center for Innovation, Technology and Entrepreneurship is one example of such initiatives.
Under Professor Abu Kishek's presidency, AQU has broadened its international cooperation with universities and institutions of higher education from across the globe.
Those efforts have led to the conclusion of various partnerships and cooperation agreements, which culminated in the establishment of several joint centers and research initiatives. Examples of such programs include the Confucius Institute, the Indian Center of Excellence, the Al-Quds Academy for Global Justice (in partnership with former ICC Prosecutor Luis Moreno-Ocampo), and the Competitiveness Initiative (as a result of a cooperation agreement with Harvard).
Professor Abu Kishek is the representative of the presidents of Palestinian universities at COMSATS. He is also the elected representative of Palestinian universities in the Federation of Universities in the Islamic World. In addition, Professor Abu Kishek is a board member of several regional and international institutions such as the Jerusalem Endowment, the Al-Quds Academy for Scientific Research, the Palestinian Anti-Corruption Commission, and the National Palestinian Academy for Administration. He is also a member of the Palestine National Council, and the Council for Waqf and Islamic Affairs and Holy Sites.
Professor Abu Kishek holds a PhD in Public Policy from Northeastern University, and a Bachelor of Engineering from Al-Quds University.
President's Cabinet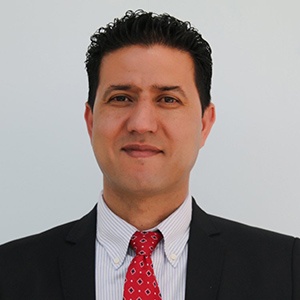 Ghassan Al-deek
Dean of Admissions & Registration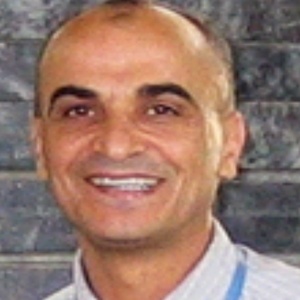 Adnan Lahham
Secretary General of Al-Quds University Councils
Professor of Applied Nuclear Physics. Born in Bethlehem, Palestine 1960. Holder of two doctorate degrees in Nuclear sciences from the University of Comenius and the Research
Institute of Preventive Medicine – Slovak Medical University in Bratislava, Slovak Republic.
During his study, he was working as research assistant at the Institute of Preventive and Clinical Medicine – Slovak Medical University in Bratislava, where he later became a senior research scientist in the field of radiation protection and dosimetry.
His research was focused on the Human body monitoring of internal radioactive contamination, Gamma spectroscopy, emergency and post – accidental monitoring. After his return to Palestine in 1997, Dr. Lahham joint Al-Quds University in Jerusalem where he worked at the Departments of Earth & Environmental Science, Medical imaging and physics.
In the year 2005 he established the Center for Radiation Science & Technology at Al-Quds University. Since its foundation, the center is active in research and technology transfer in the fields of ionizing and non-ionizing radiation. Dr. Lahham is a senior researcher in the field of non-ionizing radiation. He has published a lot of works about environmental radiofrequency radiation. From 2009 to 2012 Dr. In 2013 he acted as a visiting professor Dean of Allied Medical Sciences at Ahliya University– Bethlehem. Lahham was the Dean of the Faculty of Science and Technology. Since 2020 he is the Secretary – General of Al-Quds University Councils.
He is a member of distinguished local and international organizations: member of the International Advisory Committee of the
International Electromagnetic Fields Project – WHO.
Co-founder – Palestine supreme council for creativity and innovation. Member of Editorial board of the International Journal of Nuclear and Particle Physics, International Journal of Radiology, International Journal of Nuclear medicine & radioactive substances, .
Author of more than 40 publications in English, Slovak & Arabic languages. Dr. Lahham has supervised a number of MSc. Students in Europe and Palestine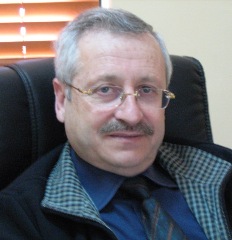 Hani Abdeen
Dean of the Faculty of Medicine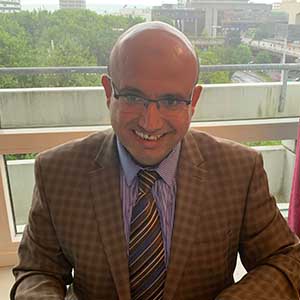 Ibrahim Awad
Dean of the Faculty of Business and Economics
Prof. Ibrahim M Awad currently serves as a dean and a full professor of business economics and econometrics at the Faculty of Economics and Business at Al-Quds University. He is also an Affiliate with Institute for Strategy and Competitiveness at Harvard Business School, USA. Dr. Awad earned his Ph.D. in Economics and Econometrics from the University of Leipzig, Germany, in 2010. Prof. Awad has been selected to win the DAAD scholarship, "Research Stays for University Academics and Scientists in Germany 2022", so he is currently on a scientific visit to Ruhr-University Bochum from 30-May-2022 to 1-Sep-2022.
His research interests focus on business economics, competitiveness, entrepreneurship, development economics, and resource economics. He has not solely published or forthcoming many papers in refereed international journals but also participated in several international and world conferences in economics and business. He has been awarded the Distinguished Researcher Award of Al-Quds University many times.
Prof. Awad was a visiting scholar at Iowa State University and Ruhr-University Bochum. In addition, he visited several international universities, namely:  Harvard Business School, London Kings College, Technical University of Munich, Karlsruhe University, Gottingen University, Technical University of Mannheim, Technical University of Aachen, and Meyrick University.
Prof. Awad has obtained several memberships: Economic Research Forum (ERF); Editorial Team of Eastern Journals: Eastern Journal of Applied Economics; The Academic-Keys Who's Who in Business Higher Education (WWBHE); and European Water Resources Association (EWRA). He is also working as a reviewer for several international refereed journals in business and economics.
Prof. Awad is one of the principal co-founders of the Faculty of Economics and Business Administration at Al-Quds University. He was appointed vice dean and head of the Economics Department at Al-Quds University for two different periods from 2004 – 2007 and 2011 – 2013. He joined the Faculty of Economics and Business Administration at Al-Quds University in 2002 as a full-time economics instructor. Dr. Awad was also a full-time Ph.D. student and researcher at the Faculty of Economics and Management Sciences, the University of Leipzig in Germany from Aug. 2007 – Jan. 2011.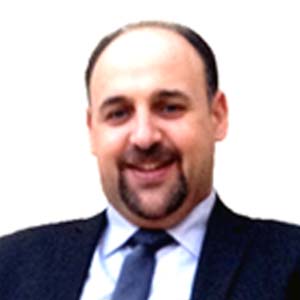 Mohammed Hasan Abu Yunis
Dean of the Faculty of Dentistry
On coming back to Palestine in 2003, Dr Abu Yunis has actively participated in the establishment of the Dental School at Al-Quds University and the graduation of the first class in 2005.
After that, Dr Abu Yunis has been appointed as the head of the Maxillofacial Department for four years since 2006 until he was posted as the Dean of the Dental School in 2009, which had expanded the possibilities for him to work hard and develope all the academic and adminstrative aspects of the dental school during three years of continous serious efforts base on team work spirit and collective performance.
In the period 2012-2017, and besides being the head of Maxillofacial Surgery Department, he worked as a member of the General secretariat of the University Councils and obtained more academic and adminstrative experiance during this period.
Dr Abu Yunis is also an active member of the Palestenian Medical Councel since 2006, and he has particpated in many of its committees as the Higher Scientific Committee, Specialized Committee of Oral and Maxillofacial Surgery, Internship Committee and the Specialized Committee for Hospital Evaluation.
He was also appointed as amember of high certificate accreditation committee at the Ministry of Higher Education between 2014-2016. In addition, he is a member of the Examination Committee of Maxillofacial Surgery at Arab Board for Medical Specialities as a represntative of Al-Quds University and Palestine.
Regarding community services and social work, Dr Abu Yunis is an active member of Palestenian and Jordanian Dental Associasions, and he was elected as the secretary general and vice-president of the Palestenian Society of Maxillofacial Surgeons for five years and vice-president of the Cleft Lip and Palate Society for two years.
In addition, Dr Abu Yunis is a well-known speaker and active member of scientific committies in various local and international conferences.
As an Associate Proffessor in Maxillofacial Surgery, Dr Abu Yunis teaches several clinical courses in Anesthesia, Oral and Maxillofacial Surgery, Oral Medicine, and Medical Problems in Dentistry for dental students.
And he has more than ten published articles in different fields of maxillofacial surgery, oral medicine, and implantology.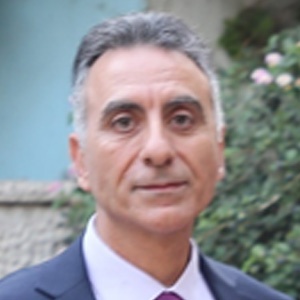 Dr. Hanna Abdel Nour
Executive Vice President
Dr. Abdel Nour already has more than 28 years of academic and administrative experience at Al-Quds University (AQU), a major Palestinian Higher Education Institution (HEI).  Throughout the years he did put all his efforts in the development of Electronics Engineering; he enabled the capacity building of academic staff members in the fields of Digital Signal Processing and Communications, stimulated the research activity in both fields, and initiated the nationally well-known Master Programme of Electronic and Computer Engineering in cooperation with the University of Bordeaux I in France.
Dr. Abdel Nour had consecutively been Chairman of the Electronic Engineering Department, Dean of the faculty of Engineering, Dean for Admission and Registration, and Dean of Post Graduate Studies.  At present, he is the Vice President for Academic Affairs.  He has been involved in the institutional setting, policies, and growth of a dynamic university that is imposing itself on the National level and is seeking a place on the global scene.  At present, and in his capacity of Vice President for Academic Affairs (as of September 2012), Dr. Abdel Nour is leading a set of reforms in several fields and at all levels to transform learning in AQU; one major project is the introduction in 2015 of the dual studies system in three fields of specialisation (a project financed by the German Government).
At the National level, Dr. Abdel Nour had been the first Palestinian National TEMPUS Office Coordinator for 20 months with all what this position entails in terms of undertaking raising awareness campaigns, promoting cooperation with European Universities, facilitating the design of new projects, evaluating projects submitted to ETF, and monitoring on-going projects.  He also undertook consultancy activities such as the development of benchmarks and program specifications for the IT & Electrical Engineering Fields in Palestine, and mapping Vocational Education and Training and preliminary analysis of the VET system.  At present (2015) he is leading four Palestinian universities, including AQU, in the development of graduate courses and innovation activities in the field of Food and Agri-Business (a project funded by the Dutch Government).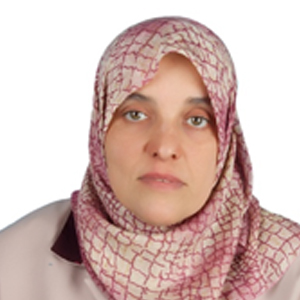 Buad Al Khalis
Dean of the Faculty of Educational Sciences
About (Short Biography)
Jerusalem Wadeljos
Ph.D. in Education "Curriculum and instruction"- The University of Jordan.
Dissertation Title: The Effect of Developing Reflective Thinking of Early Childhood Teachers through Narrative Approach on the Design of Learning Environment and Children Multiple intelligences.
Head of Elementary and kindergarten department
Research interests
Early childhood Education
Reflective Teaching and reflective thinking
Practicum
Teaching Activities
Teaching courses :
1. Practicum
2. Educational Aids and Materials
3. Social Development
4. Children literature
5. Basic to field work
6. Methods of teaching
Publications
Khales , B. (2015). Reflecting Across Borders — U.S. and Palestinian ECE Educators Engage in Collaborative Science Inquiry, AERA Conference Chicago, Illinois, Present through Skype.
Khales, B, (2015) The Power of Reflective Writing for Early Childhood Teachers in Palestine, World Journal of Education, 5(1), 94-101.
Khales , B ( 2014). Chapter in book Reflection Through Story Strengthening Palestinian Early Childhood Education, the book is : Educational change in International early childhood contexts. Routlege – Taylor & Francis group – New York and London.
Khales . B& Meir ,D ( 2013).Toward a New Way of Learning — Promoting Inquiry and Reflection in Palestinian Early Childhood Teacher Education, The New Educator, 9:4,287- 303,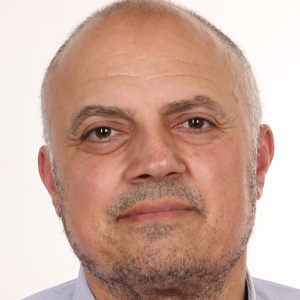 Erwa Sabri
Dean of the Faculties of Da'wa & Qur'an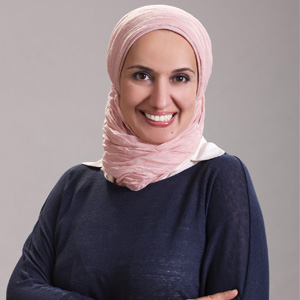 Elham Talib Kateeb
Dean of Scientific Research
Dr. Elham Kateeb is an associate professor of Dental Public Health at the College of Dentistry, a research affiliate at the Public Policy Center, University of Iowa, a health service researcher and a community dentistry specialist who advocates for better oral health locally and globally. She is an elected member of the International Dental Federation (FDI) Public Health Committee and a steering board member at VISTO International For Rights and Development and the Global Movement for Sustainable Health Equity (SHEM). Dr. Kateeb is the co-chair of  Women in Science Organization (OWSD) Palestine chapter. She is the receiver of the 2013 Olav Alvares Award for Best Article Published in the JDE journal, 2013 fellow of the Leverett Graduate Merit Award for Outstanding Achievement in Dental Public Health,  2014 Loreal- UNESCO "Women For Science" Laureate, 2014 Zamalah Fellowship alumnus, 2016 SMILE Award winner in the Innovation Category for her Prenatal and Infant Oral Health project and 2022 class of  100 Top Doctors by Doctor-To-Doctor initiative.  Dr. Kateeb completed her PhD in Dental Public Health from University of Iowa , her MPH from UMASS University at Amherst  and her BDS in Dental Surgery from University of Jordan. Dr. Kateeb is a diplomate of the American Board of Dental Public Health since 2013.
You can learn more about her research work here:
https://scholar.google.com/citations?user=p9lPSLEAAAAJ&hl=en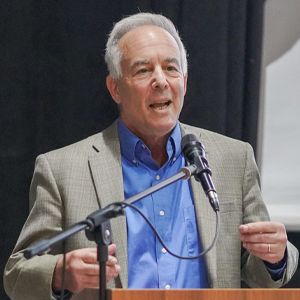 Daniel Terris
Dean of Al-Quds Bard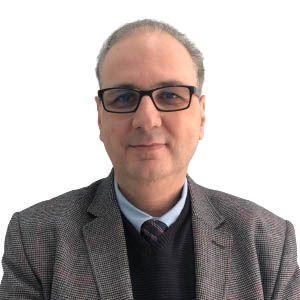 Hazem Agha
Dean of the Faculty of Public Health
Dr. Agha is an assistant professor of Public Health Nutrition in the Faculty of Public Health, Al-Quds University, Jerusalem. He joined the faculty in 2004.
He received his B.Sc. in Science: Major in Biology /Minor in Medical Technology from Al-Quds University in 1997, his master degree of Public Health from Al-Quds University in 2004 and his Ph.D. degree from the High Institute of Public Health-Alexandria University, Egypt in 2010.
He worked on developing the bachelor program of Public Health Nutrition in the faculty.
Dr. Agha was the chair of the department of Public Health Nutrition, chair of the Public Health Nutrition department council, member of the university academic council since the year 2011-2021.
His research interest mainly includes Micronutrients status and dietary habits among school children, sport nutrition, nutrition supplements and obesity.
Dr.Agha published several peer-reviewed papers in recognized international journals
1- – De Backer C, Teunissen L, Cuykx I, Decorte P, Pabian S, Gerritsen S, Matthys C, Al Sabbah H, Van Royen K and the Corona Cooking Survey Study Group (2021) An Evaluation of the COVID-19 Pandemic and Perceived Social Distancing Policies in Relation to Planning, Selecting, and Preparing Healthy Meals: An Observational Study in 38 Countries Worldwide. Front. Nutr. 7:621726.
2- Mehmet Eskin, Nazlı Baydar, Mayssah El-Nayal, Nargis Asad, Isa Multazam Noor, Mohsen Rezaeian, Ahmed M Abdel-Khalek, Fadia Al Buhairan, Hacer Harlak, Motasem Hamdan, Anwar Mechri, Ulker Isayeva, Yousef Khader, Aqeel Khan, Alaa Al Sayyari, Albaraa Khader, Bahareh Behzadi 6, Cennet Şafak Öztürk, Hazem Agha, Laifa Annisa Hendarmin, Murad Moosa Khan. Associations of religiosity, attitudes towards suicide and religious coping with suicidal ideation and suicide attempts in 11 muslim countries (2020). Social Science & Medicine 265(113390):1-11.
3- Akram Amro , Hadeel Tamimi , Haneen Dhaidel , Hazem Agha , Yaser Issa. The Effects of Electronic Waste Burning on Lead Concentration in Water and Blood in South West Hebron: Descriptive-Comparative Study. International Journal of Toxicology and Environmental Health Vol. 3(2), pp. 036-044, October 2018.
4- Abdeen Z, Brunstein-Klomek A, Nakash O, Shibli N, Nagar M, Agha H, Hallaq S, Kanat-Maymon Y, Juerges H, Levav I, Qasrawi R. The Association between Political Violence and the Connection between Bullying and Suicidality among Palestinian Youth. Suicide Life Threat Behav. 2018 Feb; 48(1):95-104.
5- Susan J. Massad , Motasem Hamdan, Hazem Agha, Amira Amr. Sports Nutrition Supplement Use: Comparison between a USA and a Palestinian community. International Journal of Science Commerce and Humanities Volume No 5 No 2 June 2017
6- Ziad Abdeen,Tamar Bermanb, , Kifaya Azmia, Rania Abu Seir, Hazem Agha,Eliana Ein-Morc, ThomasGöend. Urinary organophosphate metabolite levels in Palestinian pregnant women: results of the Middle East Regional Cooperation Project. International Journal of Environmental Health Research .Volume 26, 2016 – Issue 3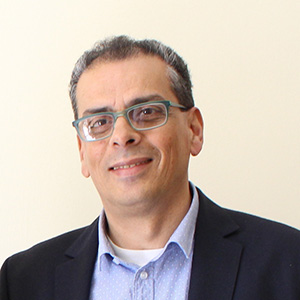 Isam Ishaq
Dean of Dual Studies
Isam Ishaq is Dean of Dual Studies at Al-Quds University and the coordinator of the Joint PhD in Information Technology Engineering.
He obtained his PhD degree in Computer Science Engineering from Ghent University in 2015 with a VLIR scholarship and obtained his graduation degree in Electrical Engineering from the Technical University of Berlin in 1996 with a DAAD scholarship. He was technical director of the Palestinian Academic Network (PLANET) as well as of one of the biggest Palestinian ISPs (Palestine Online) and was the director of the Said Khoury IT Center of Excellence and later the Dean of Dual Studies and Assistant President for Research, Development, and Innovation at Al-Quds University. He is a previous member of the Palestinian Higher Council for Innovation & Excellence. His research interests include mobile and wireless networks and the realization of the Internet of Things.
He has authored or coauthored more than 20 publications including four international journal articles, ten articles in international conferences, two Internet drafts, and one patent. Among other colleagues, he won the Best Demo Award at the Future Internet Assembly 2013.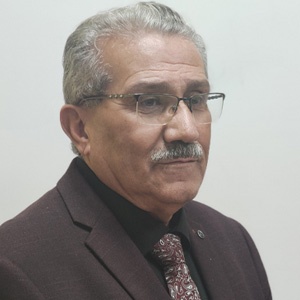 Mahmoud Abu Samra
Dean of the Faculty of Educational Science
About (Short Biography)
I'm Mahmoud A Abu Samra, from Yata, Hebron.
I got my B.S& M. SC in physics & M.A (Educational Administration) from Al Quds University & Ph. D in Educational Administration from Khartoum University at 2003.
In 1983, I was hired as a lecturer in physics department, at Faculty of Sciences- Alquds University. Then in 2003 I was hired as assistance professor at faculty of education – Alquds University. At 2016 I had the rank of (Professor).
Research interests
– Educational Leadership
– Educational Administration and supervision areas
– Higher Education
– Total Quality in education
Teaching Activities
– Teaching graduate as well as undergraduate level courses
– Supervising Masters' Theses
Publications
I have already published more than (70) research papers in both Arabic and English Languages, and two books, one of them in science research.
Such as:
1.Ja'far Wasfi Abu Saa, Mahmoud Ahmad Abu Samra.(2019). The Reasons of Job Alienation among the Faculty Members of Hebron & Al-Quds Universities. World Journal of Education,9(2), 65-72.
2. Abu Helu, Musallam., Abu Samra, Mahmoud., Faroun, Taher., Khateeb, Fatima and Lafee, Ziad. (2015). Managing Urbanization & Risk Accumulation Processes: Cases from East Jerusalem Occupied Palestinian Territories. GE-International Journal of Management Research , November 2015.
3. Mohammed Shuibat., 15. Mahmoud A Abu Samra., and Nida Shuibat. (2015). The Role of Education in Upholding the Development of Human Rights Regimes: the Case of the Palestinian Universities. World Journal of Education, Vol. 5, No. 5, pp 42-50.
4. Abu Samra, M. A. (2014). Leadership Skills of Faculty Members at Al – Istiqlal University: Cadets Point of Views. World Journal of Education (wje), Vol. 4, No. 3, pp 36 – 45.
5. Abu Samra, M. A. (2014). Admission Criteria at Palestinian Universities: Social Sciences Departments. International Journal of Development Research(IJDR), Vol.4, Issue.5, pp.982- 987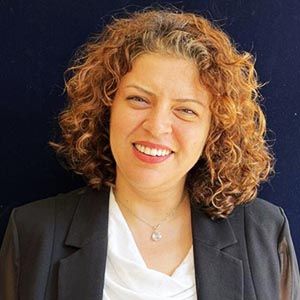 Yara Saifi
Dean of the Faculty of Engineering
Yara Saifi is an architect, Associate Professor, co-founder of the Department of Architecture in Al Quds University, Palestine and is currently the Department Head. She holds a PhD in Architecture from the Eastern Mediterranean University in North Cyprus, Turkey. She was the Dean of Hind aL Husseini College for Arts at Al Quds University between 2012 and 2015. Her research interests include Modern Architecture, Architectural Aesthetics, and Cultural Heritage policies in areas of political conflicts. Her expertise regards the coordination of design and documentation projects for the conservation and rehabilitation of historical Built heritage in the old city of Jerusalem and historical sites in Palestine. She focuses on social enhancement, human factors and cultural identity of traditional Built Heritage. Saifi is actively involved in different committees related to conservation of the built heritage in Jerusalem. She was also a local juror to the 2018 RIBA Awards for International Excellence in Palestine.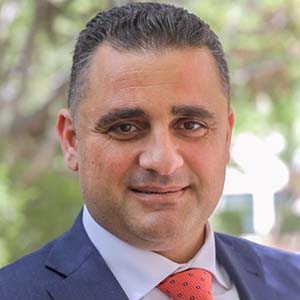 Ahmad Amro
Dean of the Faculty of Pharmacy
Dr. Ahmad Amro is an associate professor of molecular microbiology and Epidemiology in the Faculty of Pharmacy since 2009. And currently he is the dean of the Faculty.
Dr. Ahmad Amro is an associate professor of molecular microbiology and Epidemiology in the Faculty of Pharmacy since 2009. And currently he is the dean of the Faculty.
Dr. Amro received his B.Sc. in Pharmacy from Al-Azhar University (2001) and his M. Sc.; MPH from Alquds University (2004). In 2006, Dr. Amro was awarded PhD scholarship from the German Academic exchange service DAAD and in 2009 he finished his PhD from the Charite University of Medicine, Berlin, Germany with highest recognition.
His research interests include molecular diagnosis and investigation of genetic structure and gene diversity of the parasite Leishmania infantum in the Middle East, North Affric and South Europe by using multilocus microsatellite typing approach. His research focus extended to extraction, characterization and screening of antimicrobial activity of Palestinian medicinal plants against Leishmania parasites, Chlamydia trachomatis, Malaria and Toxoplasma.
During his career, he published more than 35 international peer-reviwed articles and authored a university level book in Epidemiology which considered the first epidemiology university text book in Arabic language. Moreover, he published more than ten book chapters in his field.
Dr. Amro has many collaborators from Palestinian, Arab, and European research institutions especially from Germany. Currently he is the DAAD ambassador at Al-Quds University and member at the Arab German Young Academy for Science and Humanities in Berlin AGYA.
Dr. Amro is an editorial board member in many international peer-reviewed journals and has been invited several times as a referee and reviewer by many international peer-reviewed journals.
Selected 5 publications:
Spatiotemporal and molecular epidemiology of cutaneous leishmaniasis in Libya. PLoS neglected tropical diseases 11 (9), e0005873. 2017
Population genetics analysis of Phlebotomus papatasi sand flies from Egypt and Jordan based on mitochondrial cytochrome b haplotypes. Parasites & vectors 11 (1), 214. 2018
Development of polymorphic EST microsatellite markers for the sand fly, Phlebotomus papatasi (Diptera: Psychodidae). Parasites & vectors 11 (1), 160. 2018
Antileishmanial Potential of Crude Plant Extracts Derived from Medicinal Plants in Palestine. Ann Clin Cytol Pathol 3 (4), 1065. 2018
Knowledge and adherence to medications among Palestinian geriatrics living with chronic diseases in the West Bank and East Jerusalem. PLoS One. DOI: 10.1371/journal.pone.0129240. 2016
Job Title: Dean of the Faculty of Pharmacy
Address: Al-Quds University, Faculty of Pharmacy
P.O.Box 20002, Abu Dies/ Jerusalem 
Tel: 00972599205307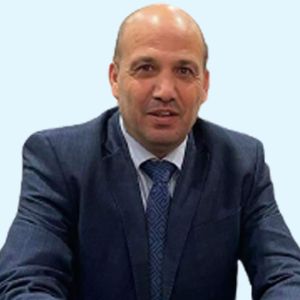 Mazen Alkhatib
Dean of Deanship of Student Affairs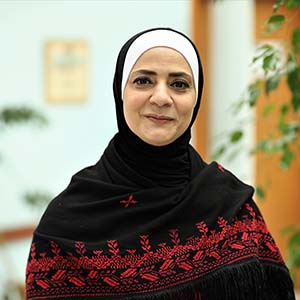 Dr. Rania Abu Seir
Vice President for Medical and Health Affairs
Dr. Rania Abu Seir is an Associate Professor of Hematology at the Department of Medical Laboratory Sciences, the Dean of the Faculty of Health Professions, and the Assistant President for Medical and Health Affairs at AQU reporting directly to the President and serving as a member of the President's senior leadership team.
Dr. Rania Abu Seir is a leader, educator and researcher dedicated to improve health and health education by training future health care professionals and contributing to the scientific knowledge base through high-quality scientific research.
Throughout her 20 years at AQU, Dr. Rania has continuously worked on capacity building projects that aims to improve education and scientific research. She managed the World Bank Project for quality improvement of competency-based-education and training of health professions, through which she supervised the curricula development at the Faculty of Health Professions, and she is a member at the Academic Development Committee at Al-Quds University.
Dr. Abu Seir undertook several consultancy activities. She supervised and consulted on several capacity building projects in scientific and clinical research at the Palestinian Medical Technology Association (PMTA), Augusta Victoria Hospital, Arab Istishari Hospital, and Thalassemia Patients' Friends Society (TPFS). She consulted with the Ministry of Higher Education and Scientific Research as an external reviewer for the Accreditation and Quality Assurance Commission (AQAC) to evaluate new programs submitted by other universities. She developed and taught several intra- and extra-curricular courses to different programs according to international standards for several curricula development projects.
Dr. Rania has been a leader researcher in the fields of cancer, hematology and blood banking, and other fields of medical laboratory sciences. In addition, she is a member in several prestigious scientific international organizations and has represented Palestine and the university at several national and international conferences.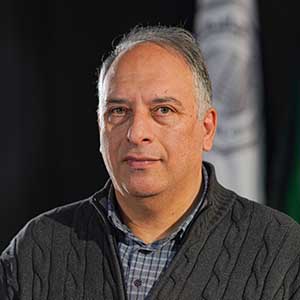 Ahmad Qutob
Dean of Graduate Studies
Dr. Ahmed Al-Qutb holds a Bachelor's degree in Electronic Engineering from the University of Warwick in the U.K. in 1989, then he obtained a Master's degree in Micro Instrumentation and Analytical Science from UMIST in the U.K. in 1991, then a Ph.D. degree in Instrumentation in 1996 from UMIST. His thesis was entitled " The Design of a Gas and Odour Sensing System Based on Conducting Polymer Arrays ".
Dr. Al-Qutob is an assistant professor at Najjad Zeenni Faculty of Engineering, where he worked as Head of the Department of Electronic Engineering in the years 2000-2002, then Dean of Najjad Zeenni Faculty of Engineering in the years 2002-2005, and then as Associate Dean in the academic year 2018-2019. He worked as a coordinator of the Master's Program in Electronics Engineering and computers in the years 2012-2020. Currently Dr. Qutob is a faculty member in the Department of Electrical Engineering – Dual Study and Dean of Postgraduate Studies.
He teaches Circuits 1 and 2, Linear Network Analysis, Principles of Electronic Devices and Amplifier Circuits, Measurements and Instrumentation, Fundamentals of Digital Logic, Introduction to Microprocessors. Dr. Qutob supervised numerous graduation projects and students' research work. Dr. Qutob chaired and was also a member of a number of committees at the university and faculty levels.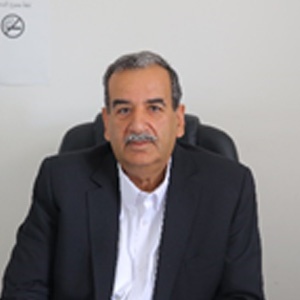 Mohammad Abu Al-Haj
Dean of the Faculty of Science and Technology
Dr. Mohammad Abul Haj is an Associate Professor of Inorganic Chemistry and Crystal Engineering. Holding a PhD degree in Coordination Chemistry from Granada University In the year 2000. PhD thesis was supervised by Prof. Juan Manuel Salas and Prof. Miguel Quiros. Dr. Mohammad had finished his B.Sc. degree from Bier-Zeit University in 1987. He worked at Al-Quds University at the department of Medical Technology.
Dr. Mohammad Abul Haj research is in field of Coordination Chemistry, in particular coordination compounds of Platinum group metals, investigation their synthesis, Characterization and biological activity. In addition, he experienced synthesis of coordination compounds with other metals (Cu, Ni, Co, Fe) investigating their characterization and physical applications. Dr. Mohammad is experienced in the coordination compounds of silver, he investigated synthesis Characterization, Crystal structure and application.
In 2011 he was awarded Fulbright visiting Professor Grant at Kansas State University, where he worked with Distinguished Professor Christer B. Aakeröy. He worked in research in the field of Crystal Engineering and Supramolecular Chemistry. After that he started new line of research in this field at Al-Quds University. During 2014-2018 he was the head of the Chemistry and Chemical Technology Department and Coordinator of the Applied Industrial Technology Graduate program till he was appointed Dean of the Faculty of Science and Technology.
Contact information: Dean of Science and Technology, P.O. Box 20002, Al-Quds University, Abu Dies, Jerusalem, Palestine: 02-27996961
Selected Publications
M. Abul Haj, M. Quiros, J.M.Salas R. Faure; Structure of a tetranuclear heterometallic Ag(I)-Pt(II) complex with a triazolopyrimidine derivative; Inorganic Chemistry Communication, 4, (2001) 254-256
M. Abul Haj, M. Quiros, J.M.Salas, R. Faure; Silver complexes with triazolopyrimidine ligands containing an exocyclic oxygen atom: X-ray evidence for an unusual tautomeric form; Dalton transaction, 2001,1798-1801.
M. Abul Haj, M. Quiros, J.M.Salas; Structurally different copper(II) dinuclear complexes with the same triazolopyrimidine bridging ligand; European Journal of Inorganic Chemistry, 2002, 811-818.
M. Abul Haj, M. Quiros, J.M.Salas; Solution and solid state coexistence of head-head and head-tail isomers in dimeric Pd(II) and Pt(II) complexes of the type [M2(a-a)(L-N3N4) a bridging triazolopyrimidine ligand and chelating bidentate diamines; Journal Chem Soc., Dalton trans. 2002,4740-4745.
Mohammad Abul Haj, Christer B. Aakeroy and John Desper; Silver(I) coordination chemistry: from 1-D chains to molecular Rectangles; New Journal of Chemistry, 2013,37, 204-211.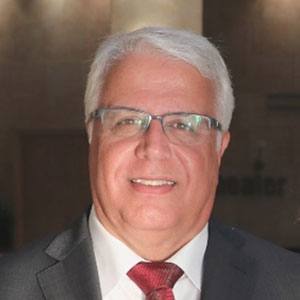 Prof. Dr. Imad Khatib
Executive Vice President of Jerusalem Campus
As Professor of fluid dynamics and Energy, Khatib holds a Ph.D. (1998) from Karlsruhe Institute of Technology (KIT) in Germany in Environmental Technology Engineering, an M.Phil. (1990) in renewable energy engineering from Cardiff University-Wales in Great Britain, and a B.Sc. (1985) in mechanical power engineering from Helwan University in Cairo-Egypt. Khatib has joined the Palestine Polytechnic University in 1986 where he founded and directed the Renewable Energy and Environment Research Unit (REERU) from 1999 to 2011, he has also founded and directed the Department of Scientific Research at PPU during 2002-2005, then was appointed dean of Scientific Research and Graduate Studies during at PPU during 2007-2009.  In 2011, Khatib joined College of Engineering at Birzeit University as a visiting professor until 2014, In July 2014 Imad Khatib was appointed the President of Palestine Polytechnic University until July 2021. Since September 2021, Khatib was appointed the Executive Vice President of AQU Campus in Jerusalem.
Professor Khatib was assigned as the principal investigator of Climate Modeling Group in the German BMBF funded program titled: "GLOWA-Jordan River (2003 – 2009)" that was directed to investigate the global climate change impact on the hydrology cycle of east Mediterranean basin, and in his capacity, he has contributed to the National Communication Report of the Climate Change: Mitigation and Adaptation (2015) in collaboration with the Clima-South Euro-Mediterranean Program. He has prepared the first National Energy Efficiency Action Plan (NEEAP 1) in a collaboration between European MED-ENEC and the League of Arab States, as well as being a senior scientist of the Dutch Government funded program: "Strengthening Palestinian Environmental Action Plan" (SPEAP) and of the World Bank METAP program for building national capacities in Environmental Impact Assessment (1999-2001). Khatib was assigned by the UN-ESCWA as a technical advisor to the ESCWA-Technology Center, and the UN-ESCWA-Science, Technology, and Innovation Observatories (STIOs), where he has established the national STIO in Palestine Academy for Science and Technology, in addition to being assigned by the UNESCO to prepare the STI National Framework Policy Report (2016). Besides, Khatib contributed, as a scientific reviewer, to the IPCC's Fifth Assessment Report (FAR), and the preparation of the UNEP 6th Global Environmental Outlook (GEO6), as a panelist of the UNEP GEO6 (2019-2020), and as an advisor the German BMBF Strategy for Fostering Innovation in MENA (2017-2020). Khatib has initiated/co-initiated several programs and projects that were funded by and implemented collaboratively with the EU-FP programs 5,6,7 and H2020, USAID, US-CEP, AFD, HPF, BMBF, WB–QIF, ESCWA, UNDP, UNEP, UNIDO, IDB, UPM, and IAP.
In 1999, Khatib was assigned as the advisor to the founder and president of Palestine Academy for Science and Technology, and since the beginning of 2001, he was appointed the Secretary-General, where he managed to direct and expand Palestinian scientific membership in several prestigious scientific organizations (e.g. IAC, IAP, IAMP, NAS, HRN, NAISC, and MAS), and to initiate and implement several national initiatives, including; the International Conference on Water: Values and Rights (2005, 2009) in collaboration with PWA and UNDP, the Environmental Field Center in Jericho (2003) in collaboration with GEF, the BMBF funded Palestine-German Science Bridge (2017-2025), in addition to many other initiatives.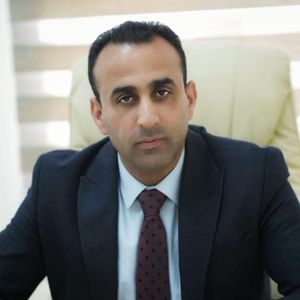 Issa Manasrah
Dean of the Faculty of Law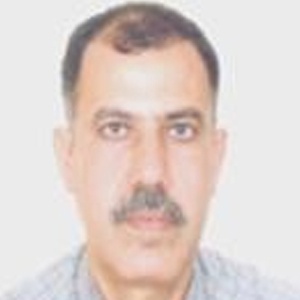 Mashhour Al-Habbazi
Dean of the Faculty of Arts
Prof. Mashhour Abd al-Rahman al-Habbazi obtained a PhD in literature and criticism in the Ottoman era from Saint Joseph University in Beirut in the year 1420 AH. He joined the Department of Arabic Language, the nucleus of the Faculty of Arts on the campus of the College of Da'wah and Fundamentals of Religion, Al-Quds University in the year (1403 AH) in Beit Hanina. He has published more than seventy scientific papers, and fifteen books, furthermore he has participated in a large number of scientific conferences in the Arab and Islamic worlds. His latest books are: Feminist Literature, The Echoes of the Battle of Janak Qala in Arabic Literature, Reading in the Movements of Modern Arabic Poetry, Reading in the Music of Modern Arabic Poetry, and the investigation of the book: Al-Rawd Al-Atir with the available news of the people of the seventh century until the end of the tenth century, and the tail on it, written by Ibn Ayyub Al-Ansari (died after 1003 AH).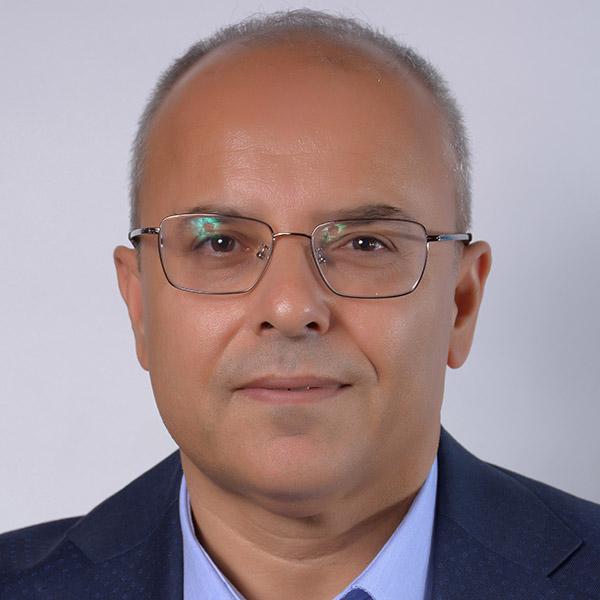 Prof. Moatasem Hamdan
Vice President for Academic Affairs
Motasem Hamdan is a professor of health policy and management at the School of Public Health, Al-Quds University, Jerusalem, Palestine. He has bachelor and master degrees in health management from Hacettepe University in Turkey between 1990-1996 and a doctoral degree in Medical and Social Science (Health Policy) from the Catholic University of Leuven (KULeuven) in Belgium in 2003. He joined Al-Quds in 1998 and was among the founding members of the School of Public Health, was a dean of public health between 2012-2019.
Prof. Hamdan is an expert in health policy and health system development and has a profound experience in the Palestinian health care system and international health organizations. He served as senior health policy advisor to the Palestinian Ministry of Health and consultant for many of national and international health organizations. He was the national program officer in the WHO office for Palestine between 2007-2011. Prof. Hamdan is an author of more than 25 peer reviewed articles, member of editorial boards of many internationally refereed journals and serves on a variety of national and international advisory boards.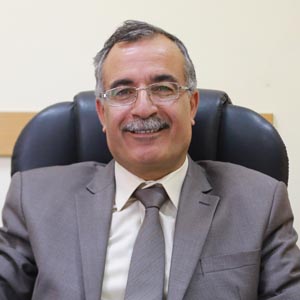 Prof. Hussain Jadoua
Vice President for Administrative and Financial Affairs
Hussein Jaddu is a Professor of Control Systems in the Department of Electronics Engineering at Al Quds University. He joined Al Quds University in 1992 as a lecturer and served the university in a number of academic and administrative roles, including: Assistant professor (1998-2005), associate professor (2005-2014), professor (2014-to date),  head of Electronics Engineering  Department (2002-2005), Dean of the the Faculty of engineering (2005-2009), Assistant Vice president for academic affairs (2009-2012)  and Vice President of Administrative and Financial Affairs (2012 to date).
Prof. Jaddu obtained his Bsc with distinction  in Electrical Engineering from Bir Zeit University in 1987 and his MSc with distinction  in Digital Systems from Hertfordshire University in England and he obtained the Phd with distinction in Information Systems from Japan Advanced Institute of Science and Technology in 1998. In 2004 he promoted to associate professor and in 2014 promoted to professor.
His research interest includes control theory, computational methods, optimal control, wavelets. He published more than 40 papers.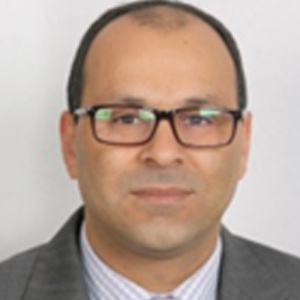 Jawad Shoqeir
Vice President for Development, Planning & Quality
Teaching Experience:
Introduction to Environmental studies, Wastewater technology, water and treated water quality, Soil science .
Office Hours: Sunday, Tuesday, Wednesday : 10-11 am and 13 – 14 pm
Academic History and experience
Dr. Jawad Hasan Shoqeir is the director of Soil & Hydrology Research (http://www.alquds.edu/en/soil-hydrology-laboratory.html), working at the Department of Earth and Environmental Sciences, Al-Quds University, Palestine. Dr. Shoqeir interests are focused in the field of integrated resources management (IRM), groundwater quality, watershed hydrology. He has worked extensively on soils and water quality issues as well as he is enrolled in ILTER (https://deims.org/85b2c11a-8d09-4582-8048-195f3519c41c). He has worked extensively on Wadi Nar/Kidron master plan and Yarqon/Auja master plan where water management issue is a main conflict issue between riparians. Dr. Shoqeir teaching several courses for graduates and postgraduates about water resources management and cross conflict issues among riparian countries. Dr. Shoqeir projects are related to understanding and estimating water quality, water budget in the Dead Sea Basin, he is interested in the impact of wastewater mixing with the available freshwater.
Dr. Jawad Shoqeir has published many manuscripts in international journals, including:
• Alsamamra, H., Shoqeir, J. and Zeade., F.,(2021) Indirect Impact of Segregation Wall on the Investment in Renewable Energy in Palestine. European Journal of Sustainable Development (2021), 10, 2, 159-170 ISSN: 2239-5938 Doi: 10.14207/ejsd.2021.v10n2p159, https://doi.org/10.4000/poldev.2002
• Alsamamra, H., Isaila, I. and Shoqeir, J. (2021) Promoting Energy Efficiency in the Palestinian Mu- nicipalities: A Case Study of Al-Dahriya Municipality. Smart Grid and Renewable Energy, 12, 17-29. https://doi.org/10.4236/sgre.2021.122002
• Husain Alsamamra, Jawad Shoqeir, Solar Photovoltaic Systems on Public Schools Buildings: A Case Study in Palestine, American Journal of Electrical Power and Energy Systems. Vol. 10, No. 1, 2021, pp. 1-5. doi: 10.11648/j.epes.20211001.11
• Alsamamra, H.R. and Shoqeir, J.A.H (2020) Assessment of Wind Power Potential at Eastern-Jerusalem, Palestine Open Journal of Energy Efficiency, 9, 131-149. https://doi.org/10.4236/ojee.2020.94009
• Khalaf, S.; Shoqeir, J.H.; Lelario, F.; Bufo, S.A.; Karaman, R.; Scrano, L. TiO2 and Active Coated Glass Photodegradation of Ibuprofen. Catalysts 2020, 10, 560. DOI
https://doi.org/10.3390/catal10050560 Received: 29 January 2020 / Revised: 22 February 2020 / Accepted: 25 February 2020 / Published: 18 May 2020
• Shoqeir J. (2019) Assessment of Vulnerability and Risk Mapping at Marsaba—Feshcha Catchment. In: Chaminé H., Barbieri M., Kisi O., Chen M., Merkel B. (eds) Advances in Sustainable and Environmental Hydrology, Hydrogeology, Hydrochemistry and Water Resources. Advances in Science, Technology & Innovation (IEREK Interdisciplinary Series for Sustainable Development). Springer, Cham, pp 271-275, ISBN978-3-030-01572-5. DOI https://doi.org/10.1007/978-3-030-01572-5_65.
• Khalaf, S., Shoqeir, J.H., Scrano, L., Karaman, R., Bufo, S.A. and Kurniawan, T.A. (2019) Removal of Herbicides from Water Using Heterogeneous Photocatalysis Case Study: MCPA Sodium Monohydrate. Journal of Water Resource and Protection, 11, 1024-1035.https: //doi.org/10.4236/jwarp.2019.118060
• J. H. Shoqeir, H. Fataftah, J. van de Vossenberg, P. van der Steen and S. Khalaf (2018) Performance of Anaerobic Baffled Reactor/Gravel Bed Filter Towards Domestic Wastewater Treatment". EC Agriculture 4.2 (2018): 153-158. ECAG-04-00105.pdf (569.5Kb)
• Khalaf, S., Shoqeir, J.H., Scrano, L. et al. Environ Sci Pollut Res (2018). Photodegradation using TiO2-activated borosilicate tubes Environmental Science and Pollution Research https://doi.org/10.1007/s11356-018-2858-5. ISSN1614-7499 (https://rdcu.be/4Cai)
• Khalaf, S., Shoqeir, J.H., Scrano, L., Karaman, R., Sabino A. Bufo (2018) Photodegradation using TiO2-activated borosilicate tubes. Environmental Science and Pollution Research, ISSN 0944-1344 https://doi.org/10.1007/s11356-018-2858-5.
• Ahlborn, M., Armon, M., Ben Dor, Y., Neugebauer, I., Schwab, M., Tjallingii, R., Shoqeir, J.H., Brauer, A. (2018). Increased frequency of torrential rainstorms during a regional late Holocene eastern Mediterranean drought. Quaternary Research, 89(2), 425-431. doi:10.1017/qua.2018.9.
• Djukic, I., et al., Early stage litter decomposition across biomes, Sci Total Environ (2018), https://doi.org/10.1016/ j.scitotenv. 2018.01.012
• Matano, A., Van der Steen, P., Hasan Shoqeir, J., and Alfonso, L., (2018) Framework to Identify Optimal Configurations of (De)Centralised Wastewater Systems, in Abu Dis, West Bank, 13th International Conference on Hydroinformatics, vol 3, pages 1350–1357https://easychair.org/publications/paper/H2pD, https://doi.org/10.29007/lnhb
Get in Touch with Us
We are happy to answer all your questions and inquires, please fill the below form and we will get in touch with you as soon as possible, or visit the Admission's Department at Student's Affairs Complex on the Main Campus at Abu Dis
We are social