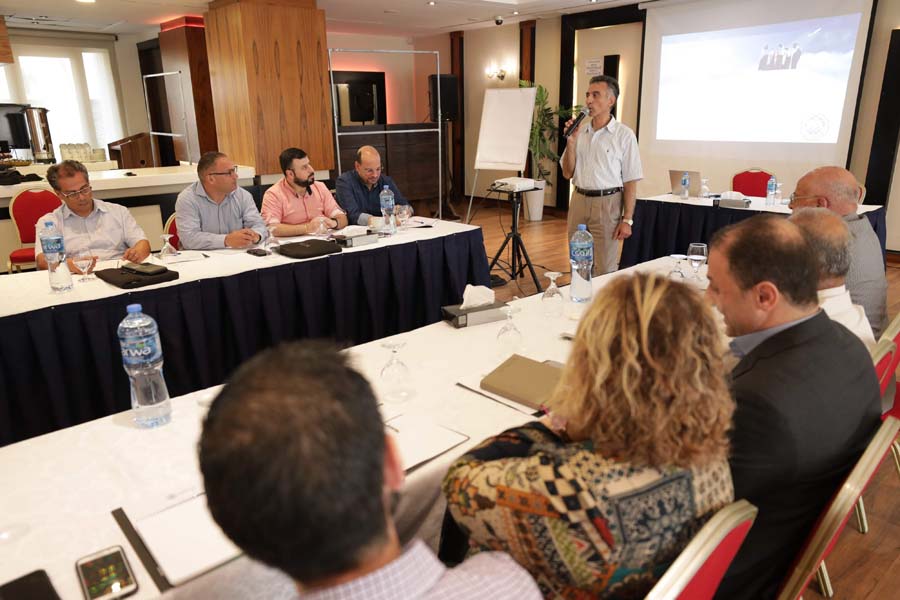 JERUSALEM | In collaboration with the Palestinian private sector and the University of Hawaii, and in continuation of  its Workplace Soft Skills project, Al Quds University organized an intensive workshop to discuss the outcomes of a study on this issue conducted recently by its researchers.
Intended to hone the soft skills of the university's graduates to match the demands of the Palestinian labor market, the Workplace Soft Skills project also involves designing and offering a new academic course to ensure that AQU graduates master those skills critical for organizations that want to keep a competitive edge.
Executive Vice President Dr. Hassan Dweik said that AQU seeks to equip its graduates with the most in-demand soft skills by providing them with opportunities to gain a broad base of scientific knowledge coupled with practical training. In this context, he reiterated that the university "is committed to give all possible support to its graduates to enable them to transform their entrepreneurial ideas into real projects, which in turn helps promote domestic sustainable development".
Vice President for Academic Affairs Dr. Hanna Abd El-Nour highlighted the role of his department in developing the university's educational system by implementing programs that combine theory with practice in partnership with the Palestinian private sector to provide the students with the knowledge and training necessary for career success.
Director of the Workplace Soft Skills project, Dr. Ahmad Ayyad, from the English Language Department, stressed the importance of the practical training that a group of faculty members will receive at the University of Hawaii, USA, to further prepare them for the Soft Skills course scheduled for the fall of 2019-2020.
Al-Quds University leads a number of pioneering initiatives that aim to promote a culture of leadership and creativity among its students and assist in meeting the demands of the Palestinian society. By fostering the students' soft skills of language communication, leadership, problem-solving, teamwork, among others, the university aspires to empower its graduates to compete in the labor market with high efficiency, which, consequently, contributes to reducing unemployment and opens new horizons for Palestinian youths.