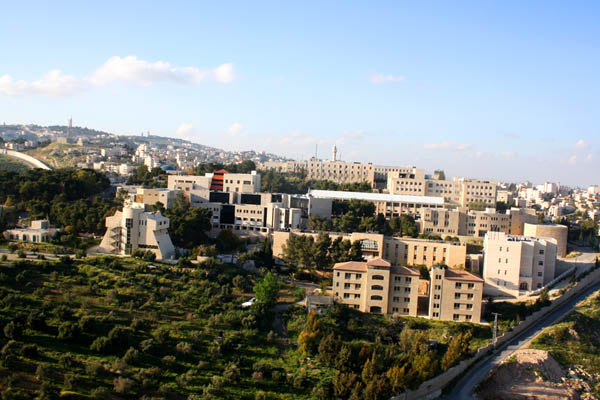 In the early morning hours of Thursday December 14, without notice or justification, a large contingency of Israeli occupying forces broke into Al-Quds University's campus in Abu Dis, held its staff at gunpoint and went on a rampage heavily damaging several facilities including laboratories, offices, classrooms, in addition to inspiring fear and apprehension among Al-Quds University's faculty, students and the surrounding local community.
Al-Quds University condemns in the strongest possible terms this flagrant violation of its campus and the deliberate assault on academic freedom, which, inter alia, caused severe irreparable damage to its property and inflicted emotional distress on its community.
This raid is with no legal grounds whatsoever, violates Israel's duties as an occupying power and creates an environment that is not conducive for the advancement of the university's mission of disseminating knowledge and promoting values of tolerance, democracy and freedom of expression, all of which the university proudly stands for.
This raid, and the repeated assaults on Al-Quds University campus, are grave and untenable violations that require the international community to immediately intervene to prevent their recurrence and to bring the occupying power to compliance with its duties under international law. Nothing justifies this violation, and academic institutions should be spared the scare tactics.
Al-Quds University also urges universities and institutions of higher education all over the world to join us in denouncing these deplorable acts which constitute a breach of international laws as well as the universal basic moral. Despite the difficulties created by such a hostile environment, Al-Quds University remains relentlessly committed to its sacrosanct mission of generating knowledge and promoting the supreme values of tolerance, equality, democracy and freedom.