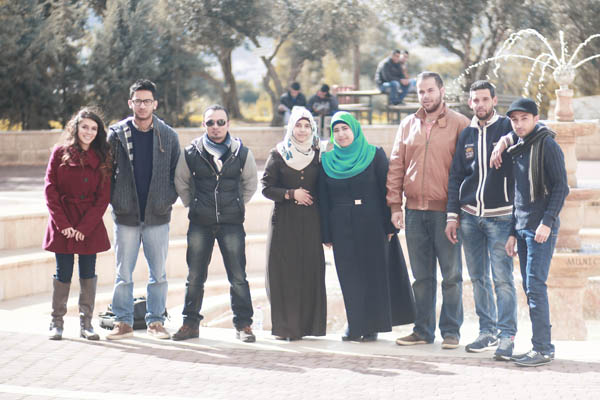 "Al-Quds University Students best ambassadors in the International Universities"
Happiness and tension appeared on the faces of Al-Quds University students as they prepared themselves to embark on new experiences studying abroad. Some travelled to study in Turkey at Kirikkale University, while others travelled to Sciences Po University in France.
The students were selected through the Student Exchange programs that have been developed between Al-Quds University and its partner universities in Turkey and France.
Mohammad Ayad, an Al-Quds University graduate student in Arabic Studies, said that this experience is important for him, as it will increase his knowledge of Turkey and its culture. He believes that educational and cultural exchange is important to strengthen relations between the two countries.
Zeina Adela stated that the student exchange program will greatly enhance students' self-confidence. She added, "The most important thing for us is that we promote the name of Al-Quds University in Turkey. We want to be the best ambassadors for Jerusalem and for our university."
Qusay Alrefa'i, who is working on his master's degree, went to France to continue his degree there and to improve his French language skills. Qusay advised his colleagues to take advantage of the program, which he feels will expand their scientific and cultural horizons to encompass the experiences of other nations and cultures.
The students expressed their gratitude for Al Ghusain Fund by providing accommodation and travel expenses for students in order to encourage them to go ahead with the cultural and educational exchange programs with other international universities.
Two groups of international students from Turkey and France, respectively, already completed their educational visit to Al-Quds University last semester. They have now returned home and are reflecting back with satisfaction on the experiences they had while in Palestine.